Large Square
Springfree Trampoline
The 11ft x 11ft Large Square trampoline is a popular choice for many families. The unique square-with-rounded-corners shape maximizes jumping space.
$1999
$1399
Offer ends soon:

00d 00h 00m 00s
Color:
Classic
Eliminate 90% of injuries
THE ONLY TRAMPOLINE TO ELIMINATE 90% OF PRODUCT RELATED INJURIES.
AS-49280
THE ONLY TRAMPOLINE TO CONTINUALLY MEET THE AUSTRALIAN STANDARDS*
10/10
THE ONLY trampoline to receive a 100% performance rating by independent bodies choice and consumer NZ*
#Springfree
Show us how much you love Springfree on Instagram
Current Item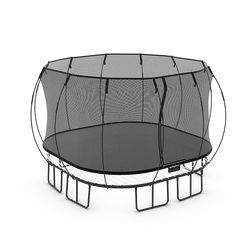 MORE INFO
Most Loved
Large Square
Trampoline
$1,999
$1,399
Space required

21 ft x 21 ft

Jumping Mat…

11 ft x 11 ft

Jumping Surface…

113 ft2

Tested Max Weight Capacity

1500 lb

Height

9'
SPRINGFREE® SAFETY
The Springfree Difference
We believe kids should be kids and able to test their limits with safe outdoor play. Our revolutionary springless design has eliminated 90% of product related injuries.
No Springs
Flexible Mat Rods, instead of springs, eliminate the pinch points that trap toes and feet
SoftEdge Mat
SoftEdgeTM Mat is 30 times more shock-absorbent than pads, eliminating hard edges at the jumping surface
Frame out of harm's way
Durable Frame positioned well out of harm's way
Designed to go the Distance. Year. After Year. After Year.
Proven peace of mind. The only trampoline company to offer a full 10 year warranty on all trampoline components . Learn more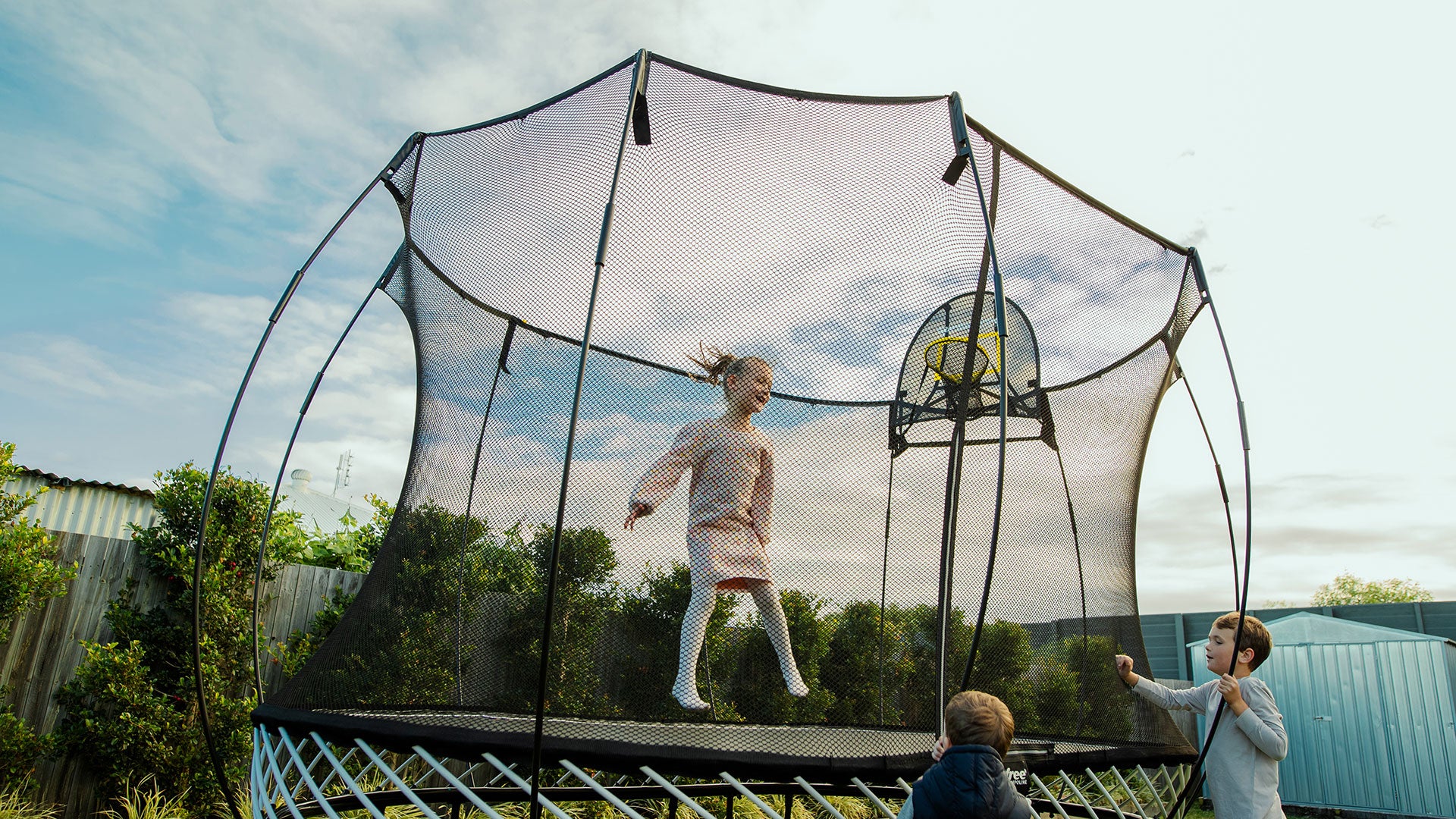 Support & Resources
Number of boxes - 3 boxes
Box Weights (lbs)
1 - 77
2 - 88
3 - 96
(total 261)
Box Dimensions (in)
1 - 33.9 x 28 x 6.9
2 - 67 x 20.5 x 7.1
3 - 67 x 20.5 x 7.1
Customer Service
Call us on 1 (877) 586-7723