Meet Dr. Keith Alexander
Meet Dr. Keith Alexander
Dr Keith Alexander is an inventor with a passion for helping people. He has dedicated himself to creating the safest trampoline and elevating trampoline safety around the world. Today one of his greatest pleasures is knowing he will watch his young grandchildren growing up on their very own Springfree - with the peace of mind he imagined for every parent and grandparent.
"I wanted a trampoline for my daughter. My wife said they were too dangerous. So I invented my own. "
Our Safety Evolution
From the initial crude concepts to the product we offer today, safety has been at the forefront for Dr. Keith

It is with Dr. Keith's supervision, that Springfree® Trampoline continues to be the only trampoline that exceeds all safety standards. He also remains an active member in the role of subcommittee chair of American Society Testing and Materials (ASTM) committee F08-17 to improve safety across the trampoline industry.

Since inception, safety and quality in backyard play is at the heart of everything we do.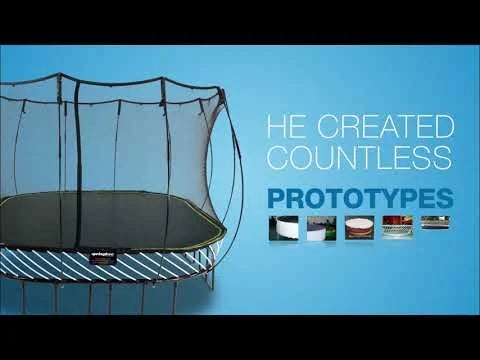 "I always believed that as an engineer I should be doing things that benefit people. Engineering is taking the great forces of nature for the good and benefit of man kind. That's one of the old definitions that we're told in engineering school and I agree with that. "
- DR KEITH ALEXANDER
Our Commitment to You
Our Commitment to You
Our commitment has stayed steadfast - to deliver the safest trampoline the world has known. Our wish is to do this by honoring our employees, by serving our customers and our communities all with the hope that we are helping every family thrive.