Elevate your game!
The FlexrHoop adds a whole new element of fun to your Springfree! Great for kids (and adults) who want to practice their slam dunk! 
Apply code US23SAFEOPT at checkout.
buy now
Looking For More Outdoor Play Products?
Check out our new sister brand, gobaplay! Offering products that spark joy and provide a safe space for children to thrive. Browse our swing set and swing selection below.
EXPLORE NOW
20 Years of Countless Smiles
Since 2003, Springfree has been proudly delivering the world's safest trampolines, making playtime a breeze for families everywhere! Our heartfelt wish is for every family to create heartwarming memories filled with contagious giggles, unstoppable squeals, and endless laughter that will light up their lives for a lifetime.
Learn More
9 sizes, 3 shapes
Springfree offers trampolines in square, oval and round shapes across a range of sizes to suit American families and backyards, from Seattle to to New York or Dallas to Los Angeles - anywhere in the United States, there is a Springfree Trampoline to suit everyone.
Jumbo Oval Trampoline
Large Oval Trampoline
Jumbo Square Trampoline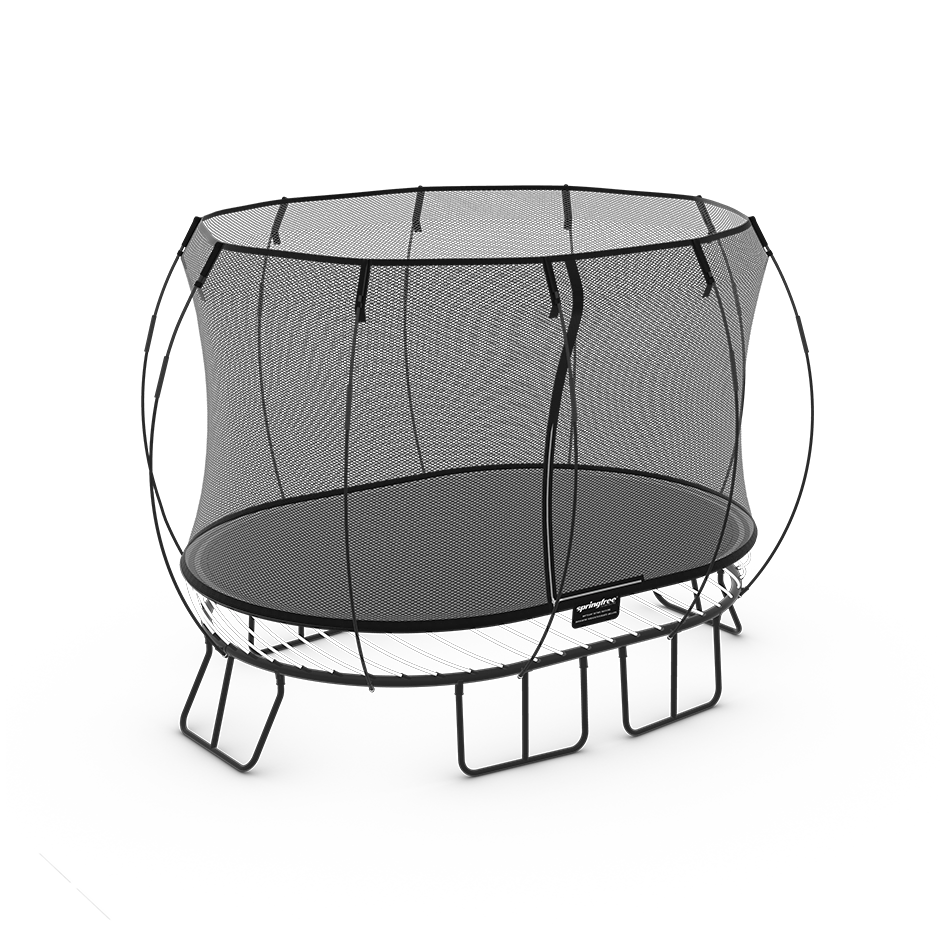 Medium Oval Trampoline
Large Square Trampoline
Medium Round Trampoline
Compact Oval Trampoline
Compact Round Trampoline
Mini Round Trampoline
Use code US23SAFEOPT for a Free FlexrHoop ($199 value) with trampoline purchase.
Discount applicable for custom trampolines and ultimate bundles.
Trampoline and FlexrHoop delivers with 10 business days. (Custom trampolines ships with 10-14 business days.)
Springfree Trampoline reserves the right to limit this offer at their sole discretion.
This offer is not redeemable for cash or in exchange for any other product or service.
Offer ends Oct 15, 2023 while quantities last.
FlexrHoop includes ball and pump for quick inflation needs. Hoop includes 1 year manufacturer's warranty, ball includes a 3 month manufacturer's warranty.