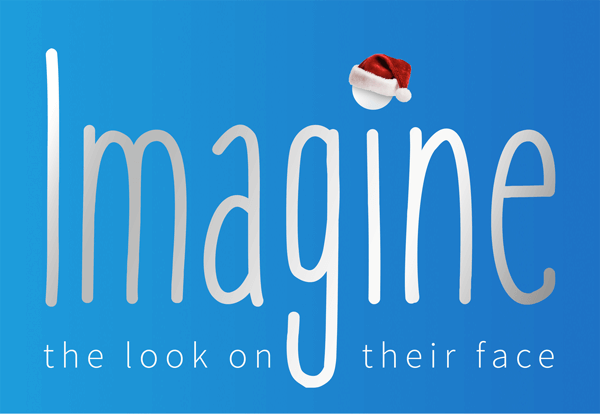 Save up to $398
FREE FlexrStep & Shifting Wheels + $199 installation (reg. $399) when you buy a trampoline.
Ends 12/31/2017.
Available online or by phone only.
Get your trampoline in time for Christmas! Order by December 17.
Enter promo code USDEC17 at checkout. Enjoy free shipping everyday.
Buy Now
The Perfect Gift!
A Springfree Trampoline is the perfect gift for the entire family. Just imagine the look on their faces when they wake up Christmas morning to see a trampoline in their backyard!
Let us do all the work, we now offer installation*!
Installation cannot be guaranteed in time for Dec 25.
Safety Shouldn't Be An Option
We believe kids deserve safe backyard play and here's what we've done:
No Springs:

What? That's right! Our revolutionary design uses flexible rods instead of springs.

FlexiNet™ Enclosure:

Our Flexible safety enclosure prevents falls to the ground and gently guides wayward jumpers back to the jumping surface.

Hidden Frame:

We moved the frame underneath where it's impossible to fall on.

SoftEdge™ Mat:

A shock absorbent edge with no hard areas means you can jump right up to the edge without risk of injury.
Most Awarded Trampoline
Need help?
Give us a call and we'll answer any questions you may have!
Our friendly Customer Care Representatives can help you with the following:
How do I choose the best trampoline for my backyard and family?
Will you install my trampoline?
Where can I try your trampolines?
What is the latest deal?
Our team is standing by to help!
Does the promotion apply to the purchase of any Springfree model?

Yes, this offer applies toward the purchase of any model.

I've just purchased a Springfree Trampoline. Can I take advantage of this offer?

This promotion is only valid for purchases made from November 28, 2017 to December 31, 2017.

Can I substitute the accessories in this promotion?

No substitutions or duplications are allowed.

Where can I redeem this offer?

This promotion can only be redeemed online or by calling 1 (877)-586-7723.

When will I receive this order?

All orders will be fulfilled starting November 28, 2017.

I have questions about this promotion, is there someone that I can call?

Please call our Customer Care department toll-free at 1-877-586-7723 or email any questions for this promotion by clicking here. Please include "December Promo" in the subject line of your email.

*PLEASE NOTE FOR INSTALLATION:

Installation is handled by a 3rd party company. Springfree does not have control of install scheduling. Trampoline and consumer must be available for install by Dec 15 in order to get assembly prior to Dec 24. Availability after Dec 24 is slated for assembly the week of Dec 26, 2017 to Jan 1, 2018

Please Note: If customer has the trampoline prior to Dec 1 but does not want installation until days prior to the holiday, installation cannot be guaranteed by Dec 24.

The installation site and a safe path must be provided for the technician (clear of ice and snow). Installation is dependent on weather conditions and may be cancelled/rescheduled in th event of dangerous weather (rain, lightening, ice storm, etc.).
Promotion available to US residents only.
Valid online or by calling 1 (877) 586-7723. The discount will apply once the promo code is entered.
This offer cannot be combined with any other promotions or offers.
Offer available while supplies last.
Not valid on prior purchases. No adjustments will be made on previous purchases.
Not valid for cash or cash equivalent.
Offer valid until December 31, 2017.
Must enter promo code to receive offer.
Tablet not included.
Installation and delivery offer valid for certain areas. Additional charges may apply for areas outside of this range and may not be available in all areas. Installation is dependent on weather conditions.
Online orders must be placed by 11:59pm EST on Sunday December 17, 2017 for delivery before December 25, 2017.